Course Summary
We live in a world where we have almost lost the idea of companionship that is harmonious, joyful, selfless, and full of loving reciprocity.
Our daily life has become troubled and hectic, full of purely personal interests. However, many of us feel nostalgic for a society we know existed without ever having enjoyed its delightful aroma. We sense that the daughter of this harmony is Happiness, and its twin sister, Peace.
Many ask themselves: Is it possible to find them again in our days? What means are at our disposal for this? Is it through natural or supernatural means? Is it through practicing virtue or by following the path of sin? What is the greatest obstacle to become happy and to obtain peace during our earthly existence? These issues surround us and deserve to be answered so that we can act objectively in our endeavors.
This is what we propose to consider in this course on Morals and Sin, based on the millenary teachings of the Holy Church to all "men of goodwill".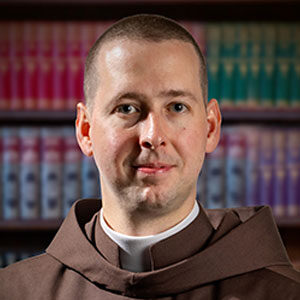 Fr. Ryan Francis Donald Murphy
Fr. Ryan Murphy is a Catholic priest and member of the Clerical Society of Apostolic Life, Virgo Flos Carmeli. He has dedicated most of his life to youth apostolate and missionary work in Canada, Brazil, Equador and Guatemala where he currently resides. He also contributes to the Heralds of the Gospel YouTube channel in English and Spanish.
Course Lessons